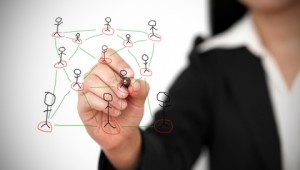 Tina's goal is to provide the best possible workshop experience for a wide range of human service professionals.
Tina delivers practical programs with lots of tips and techniques for immediate action. Each workshop is tailored to meet your organization's specific needs.  Comments from participants include:
Tina was wonderful, interesting, fun, creative, stimulating, knowledgeable and current.
Tina is always a joy to have as a presenter-her energy and multi-media presentations are excellent!!
Great workshop.  Very interactive, valuable information.
Tina is a fabulous speaker!  Thought-provoking.
Ms. Souders is a great presenter!  She makes ethics tolerable and learnable without being anxiety – inducing.
A sample of keynote and workshop topics are listed below.  Contact Tina at tina@practically-speaking.com to schedule an event at your organization.
Practically Speaking
Some people fear speaking in public more than death itself yet it is the one professional practice skill that can transform your career.  This workshop teaches you how to speak with confidence, organize your presentation for maximum impact and convey your message effectively.  Learn how incorporate technology into your presentation and avoid the dreaded death by powerpoint.
When our worlds collide: Social media, technology and professional practice
The use of social media and handheld technologies has increased dramatically in the last five years resulting in new challenges for helping professionals. Emerging trends related to privacy, reputation management, and identity blending are beginning to blur our personal online activities with our professional practices.  This workshop explores these challenges in greater detail and provides helping professionals with practical tips for managing their online activities.
Will You Be My Friend?
Codes of ethics, ethical principles and professional values provide guidance to helping professionals who are faced with ethical dilemmas. However, most codes of ethics have not kept pace with emerging internet and handheld technologies or social networking sites. This workshop assists helping professionals to recognize and appreciate the nuances associated with professional boundaries in the 21st century with specific consideration given to new technologies and social networking sites.
Shades of Gray
Social workers, psychologists and counselors who are faced with ethical dilemmas consult codes of ethics, ethical principles and professional values for necessary guidance.  However, most ethical conduct is not as simple as choosing between black and white or right and wrong; rather the choices available to the helping professional resemble multiple shades of gray.  This highly interactive workshop helps professionals to recognize and appreciate the nuances associated with several common ethics related quandaries and apply a decision-making model that explores options for ethical behavior.
Recession Ethics: Ethical Practice in Difficult Economic Times
Human service professionals face countless ethical quandaries related to professional practice on a regular basis and, thankfully, our training has taught us how to address these.  However, as our economy has yet to rebound from record unemployment, unprecedented home foreclosures and rising taxes; a new variety of ethical dilemmas have surfaced.  This workshop  focuses on the complexities of business practices, self-care issues and ethical concerns helping professionals face when practicing in difficult economic times.
Legal and Ethical Issues of Clinical Supervision
Clinical supervision draws upon a unique set of knowledge, skills and expertise that are different from, and go beyond those of traditional psychotherapy alone. This workshop focuses on the legal and ethical issues most commonly confronted by clinical supervisors, the role evaluation plays in protecting the client, supervisee and supervisor from harm, and practice tips that reduce exposure to legal and ethical risk.
Ethics of Silence
Social workers and other human services practitioners know that maintaining client trust is fundamental for successful treatment and protecting personal information is a necessary component of our work.  However, practitioners also face unique circumstances that compel the disclosure of confidential information.  This workshop explores situations when helping professionals must weigh the ethics of silence versus disclosure.
My Lips are Sealed: Ethical Supervision in the Midst of Supervisee Nondisclosure
According to a 1996 study, 97% of supervisees withheld information from their supervisors and 90% reported a negative reaction to their supervisor as the cause for at least one nondisclosure.  This workshop explores what motivates supervisees to withhold information from the supervisory process and what supervisors can do to fulfill the evaluative and gate keeping functions of supervision in light of these nondisclosures.
Am I My Brother's Keeper?
Embedded within social work practice is the concept of self-determination, that is, allowing clients to set their own goals and make their own decisions.  But to what extent do we allow clients to engage in potentially unsafe or self-destructive behaviors and when should we intervene? Paternalism, as a liberty-limiting principle, requires social workers to balance the simultaneous commitment to self-determination while protecting clients from harm.
Does Ethical Practice Really Reduce Liability?
Oftentimes the work we do places us in complicated, vulnerable and potentially risky situations.  This workshop focuses on the value of adhering to professional ethical standards and how those standards can be helpful in reducing the risk of personal and professional liability.
The Resilient Supervisor
Employees leave jobs for a multitude of reasons but in all cases, there are significant costs associated with each parting.  This workshop explores the real and hidden costs associated with employee turnover, characteristics of high performing supervisors and strategies for acquiring supervisory protective factors in order to become a resilient supervisor.
Terminating Therapeutic Work with Clients
Practitioners are taught to begin with the end in mind. This workshop explores the types and tasks of terminating theraputic work with clients as well as the ethical and clinical responsibilites of termination.  The workshop concludes with relevant practice recommendations and an example of a professional will.